Dear guests, donators, supporters, family members and public to the presentation of the NDT Summer Intensive 2019,
It's is a huge pleasure for all of us here at NDT to have this chance to share our world for a short two weeks with a group of talented and driven young professionals who are searching to discover what NDT can mean for them and hopefully enhance some more of the exceptional in themselves.
I remember myself as an eighteen year old, stepping through the doors of NDT with my first contract in hand.... how little I actually understood of how the ethic, beauty, poetry and madness of this house worked until I actually crossed the threshold into NDT... only then could I truly begin to understand how one could implement it.
The predecessor of this project was set up under the guidance of Anders Hellström in 2008 and has grown to become a treasured moment for all of us each season, because it provides this opportunity to live in the environment, to work hard following the ethics knowledge and guidance of the NDT family.
This includes not only Chantal and her fantastic Talent Development and Education department, but also the great team that we have assembled for this year's course made up of present and ex-members of NDT.
We hope you will thoroughly enjoy seeing the result of the madness of creating a ballet in two weeks from our gifted and Gung-Ho triptych of choreographers that are Marne van Opstal, Dimo Milev and Amos Ben-Tal. They have worked exceptionally hard to choreograph an evening for us and I know that we will all be overwhelmed by the beauty and potential we see in all of these artists in front of us I wish you and all the 60 participants a huge toi toi toi and look forward to seeing the show myself.
Enjoy!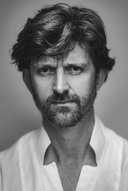 Paul Lightfoot
Artistic Director Nederlands Dans Theater