Meet the staff

Jianhui was born in 1990 (Guangdong, China). He followed his training at the Guangdong Dance School. In 2006 he joined the Guangdong Modern Dance Company. Between 2007 and 2009 he participated as a freelance dancer in various projects. Jianhui danced with the Bern Ballet in Zwitserland, before he joined NDT 2 in 2010. In 2013 he made the switch to NDT 1. Jianhui created his first choreography IMG_1314.JPEG for Switch '14. Other choreographies he created were Exit (Switch '15), Seeking Still (Here we live and now, 2015) and Between All Fading Colours (NDT 2's Up and Coming Choreographers, 2016).
Lesley finished her studies in Montreal at L'École Supérieur de Danse du Québec before joining the company Les Grands Ballets Canadiens. She went on to dance with Nacho Duato's Compañia Nacional de Danza in Madrid, Spain. Most recently she danced with NDT 1. She has set and staged the work of Jiri Kylian and Lightfoot/Leon. As a choreographer she has created works for NDT 1, Hubbard Street Dance Company 2, Compañia Nacional de Danza 2, Ballet BC, Arts Umbrella Dance Company, Ballet Verpommen, International Project for Dance in Rome (DAF), Butler Ballet and the University of Utah. Through Inverso Productions, she has choreographed 2 full evening works: Brittle Failure and Spooky Action. She was selected by Crystal Pite for the Vancouver Mayor's Arts Award in 2015. As a teacher, she has given workshops and classes internationally in many companies and schools. She teaches classes of repertoire, ballet, contemporary, movement exploration and improvisation/composition. At the moment she is based in Vancouver, Canada as choreographer and director of Inverso Producations as well as leading the Performance Research at Arts Umbrella's Professional Dance Program.
Dimo was born in Bulgaria. He began his training at the National Ballet School of Sofia and in 1993 he joined the National Opera of Sofia. In 1994 he went on and was accepted into the Jeunne Ballet de France. Two years later he made the switch to Ballet National de Nancy et Lorraine. He danced classical and contemporary repertoire. He joined the Compañia Nacional de Danza as a principal dancer. Here he worked with Jiri Kylián, Wim Vandekeybus, Mats Ek, Jacopo Godani amongst others. Together with Tamako Akiyama he was invited by Manuel Legris for "The New Universe of Manuel Legris" in Vienna, Paris and Tokyo. In 2009 he became a freelance dancer, assistant and choreographer. He choreographed S.O.S. (2011), 1/2 Waltz (2011), Aimless (2013), Collisions (2013), Entre Mareas (2014), Anhelos y Tormentos (2016) and Broken Lines (2017). His work Aimless won the 1st prize in the International Competition for Choreography Burgos-New York in 2013 and the 2nd prize and Production Award for the Royal Danish Ballet in the Copenhagen Choreographic Competition in 2014.
Lucas Crandall started his career in 1979 with the Milwaukee Ballet. In 1980 he joined the Ballet du Grand-Théâtre de Genève. From 1985 to 1987 he danced with NDT, directed by Jiří Kylián, before returning to Ballet du Grand-Théâtre de Genève. During his career as a dancer, Lucas has performed and created many works, notably from Oscar Araiz, Christopher Bruce, Nacho Duato, Mats Ek, Rui Horta, Jiri Kylian, Amanda Miller and Ohad Naharin. In August 2000, Lucas returned to the States to join Jim Vincent as Associate Artistic Director of Hubbard Street Dance Chicago. During his time in Chicago he was on staff at the Lou Conte Dance Studio. He has also taught residencies at various universities as well as given master classes and repertory workshops. Lucas choreographed works presented by Hubbard Street in the US and abroad. In 2010, Lucas returned to NDT 1 where he served as a repetitor. Since 2012 he worked as a guest teacher for the Ballet du Grand Theatre de Geneve, guest Ballet Master for Les Ballets Jazz de Montreal and Rehearsal Director for NW Dance Project. Lucas returned to Hubbard Street Dance Chicago in 2013 as the company's Ballet Master. In 2015 Lucas was one of the four choreographers in the NW Dance Project, Chopin Project collaboration with internation award-winning pianist Yekwon Sunwoo. In 2017, Lucas returned to NDT to work as the coordinator and repetitor for NDT 1.
A native of Fort Wayne, IN, Brett began his professional career in 2002 when he joined Alonzo King's LINES Ballet in San Francisco. Brett received an Isadora Duncan Dance Award in 2009 for his performance in King's Rasa. In 2010, Brett started dancing with NDT 1. In 2015 he returned to LINES Ballet. Brett is currently a San Francisco based freelance artist and on faculty with the LINES Ballet Educational Programs. He worked with renowned choreographers Alonzo King, Jiri Kylian, Paul Lightfoot and Sol Leòn, Mats Ek, Crystal Pite and Ohad Naharin amongst others throughout his career.
Born in Dublin (Ireland), Sarah started her training at the Dublin Ballet School. In 1997 she studied at the Dorothy Stevens School of Dance and in 1998 she went to the Central School of Ballet in London. After graduation in 2001 she joined the Opéra Théâtre de Metz in France. She also worked for the Saarlandisches Staatstheater in Saarbrücken. In 2004 Sarah started dancing with NDT 2. Since 2007, she is a dancer of NDT 1. She was awarded advanced in the Royal Academy of Dance exams. She was a semi-finalist in the 'Eurovision Young Dancer Competition' in 2001.
Chloé was born in St. Martin d'Hères (France) in 1989. She trained at Formation Professionelle Danse-interprète au Centre Artistique Mondap'art in Nimes for a year, but followed most of her training at Ballet Junior de Genevè (2008-2010). She started dancing with NDT 2 in 2010 and in 2013 she made the switch to NDT 1.
Drew was born in Boise, Idaho in 1984. She went on to study at School of American Ballet, San Francisco Ballet and Pacific Northwest Ballet. She began her professional career in 2002 with LINES Ballet in San Francisco. She won a 2005 Princess Grace Award and in 2006 she was voted Dance Magazine's "It Girl". She worked as a freelance dancer in 2007 and she co-founded her independent partnership with Rubinald Pronk in 2008. They made a collection of films together with fine art photographer Alvin Booth, entitled "Les Beau est Toujours Bizarre". Drew danced with NDT 1 from 2012 till 2015, when she joined the Royal Ballet of Flanders. She founded a media website in 2009 called DancePulp.com. In 2016, she collaborated on a video with choreographer Sidi Larbi Cherkaoui and musical/visual artist Woodkid in Paris. She teaches master classes and has co-produced summer programs across the world and has choreographer works on schools, companies and for Youth America Grand Prix contestants, dance films, fashion, and fine art photography. At the moment, she works as a principal dancer at the Opera & Ballet Vlaanderen.
Jiří Pokorný was born in Prague, Czech Republic. He started his dance training in Prague at the pre-ballet school of the State Opera when he was eight years old and continued his studies at the Prague National Dance Conservatory. After his graduation he joined Laterna Magika Praha (2000), three years later he joined NDT 2 and continued his career in 2006 with NDT 1. During his years with NDT he worked with many renowned choreographers such as Jiří Kylián, Sol León and Paul Lightfoot, Mats Ek, Ohad Naharin and Crystal Pite. In August 2010 Jiří joined Kidd Pivot Frankfurt, under the leadership of Canadian choreographer Crystal Pite. As a choreographer, Jiří started creating his own short works at NDT's choreographic workshop Switch. His first bigger works were created for NDT Summer Intensive and afterwards for NDT 2's Up&Coming Choreographers. In 2015 he created A Honeydew Hunt, also for NDT 2. He created his latest work for NDT 2, Humpback Runner, in November 2016. In the last years Jiří has collaborated as a choreographer with dance companies in Italy, Germany, Hungary, Czech Republic and the USA. He is also a regular teacher for NDT Summer Intensive and has been teaching workshops for young talents with NDT since he joined NDT 1.

Rupert was born in 1983 in Poole, England. He started his training at the Bird College of Performing Arts in London. In 2002 he joined Adventures in Motion Pictures. The next season he started dancing with Jeaune Ballet de Cannes. In 2004 he came to the Netherlands when he started dancing with Scapino Ballet. He became a member of NDT 1 in 2010. This season (2017/2018) he started working as a repetitor for NDT 2.
Tamako was born in Asahikawa, Japan. She followed her classical ballet training at the Uchiyama Ballet Studio. In 1985 she was accepted into the Academie de Danse Classique Princesse Grace de Monaco. In 1986 she won the Second Prize Johnson Scholarship at Prix de Lausanne and two years later the Junior Prize at the International Ballet Competition in Varna. She joined the Stuttgart Ballet in 1989. In 1996 Richard Cragun invited her to join the Deutsche Opera Berlin as a Soloist and a yer later she was promoted to Principal. She started dancing as a Principal dancer with the Compañia Nacional de Danza in Madrid in 1999. She was nominated for the Benois de La Danse Awards and was invited by Manuel Legris to take part in the gale "The New Universe of Manuel Legris" in Tokyo, Vienna and Paris. Since 2014 she has worked as a freelance artist, performing and giving workshops throughout Europe and Asia. She has assisted to create, to rehearse and danced with Dimo Milev several works. Since 2017 Tamako is a repetitor at NDT 1.
Shamel was born in Brooklyn New York. He began his dance training at LaGuardia High School for the Performing Arts and continued, simultaneously, at The Ailey School. Shamel then went on to receive his BFA in Dance from The Juilliard School and began his professional dance career with BJM_Danse Montreal and Mikhail Baryshnikov's Hell's Kitchen Dance. Shamel continued his career with Batsheva Dance Company for 7 years.
He is a teacher of Gaga, the movement language created by Ohad Naharin, and has taught for both Batsheva Dance Company and Ensemble. Shamel has been on faculty for Movement Invention Project in NYC under the direction of Alexandra Wells. He has also been on faculty and a guest teacher at Nederlands Dans Theater Summer Intensive, SUNY Purchase, and The Juilliard School. Shamel created a poetic dance performance installation entitled, BLACK BOX: Little Black Book Of RED.
Rachael Osborne, born in Australia 1980, trained at the National Capital Ballet School under Janet Karin OAM. She completed an Associate Degree in Dance at QUT in 1999 and participated in various dance projects around Brisbane before joining Ensemble Batsheva in 2001 and subsequently the Batsheva Dance Company in 2003. Rachael continued to dance with Batsheva until 2017.
Rachael was Assistant to the Rehearsal Director at Batsheva between 2008-2010 and during this time was the Batsheva recipient of the Yair Shapira Prize. She has taught Gaga since 2008 and Ohad's repertory for over a decade in Israel, Europe, Australia, Japan and North America.
Since 2011 Rachael has assisted Ohad setting his works Bo/ero, Yag, Decadance, Minus 1, Minus 16 and Passo on independents and companies in the U.S.A, Canada, Europe, Australia, Russia and the U.K. She also danced with LEV from 2012-2014 and while there assisted Shaon Eyal in her creation Untitled Black for the Gothenburg Opera Ballet.
Carlos Ema (Spain) has a Jazz background. Yet his versatility, curiosity and willing of interaction always bring him to diverse fields and projects. Since 2012 he is accompanying Ballet, Modern and Creative Dance Class at the Royal Conservatory of The Hague (where he obtained his bachelor degree in 2010) and De Dutch Don´t Dance Division (The Hague). He is also a regular pianist for the morning classes at NDT since 2015. Carlos is performing, composing and improvising for several dance and Flamenco projects in Holland: Lora Juodkaité, Kenzo Kusuda, Yiannis Tsirikoglou, Iván Pérez, Fernando Troya, Francisco López, Manel Salas, Mariëtte Redel, Joan van der Mast, Erminia Fernández Córdoba, María Marín, Cristina Soler, Expeditie Flamenco, among others.
Erwin Rommert Weerstra studied classical piano at the Royal Conservatoire of The Hague where he got his Master's degree in 2011. He is an active performer, both as a soloist and as a chamber musician. Besides his performance career, he also likes to work with dancers. Since 2009 he has been working for De Dutch Don't Dance Division, playing ballet classes and collaborating in performances. He is a regular pianist for the morning classes at NDT Summer Intensive.

Talent Development & Education
Meet NDT's Talent Development & Education team: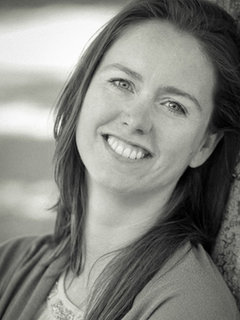 Chantal Storchi - Course coordinator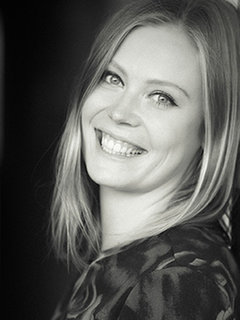 Lucie de Haas - Course production
Desiree Veraart - Course production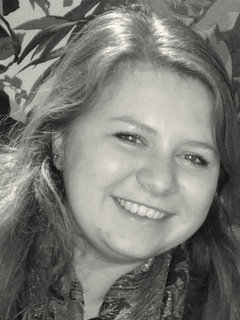 Femke Klaassen - Course production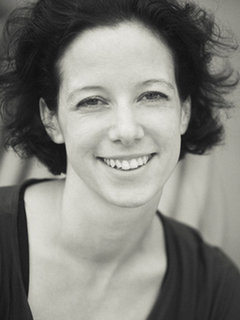 Saskia Bosman - Course production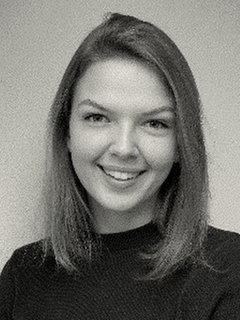 Charlotte van Beem - Course
production assistant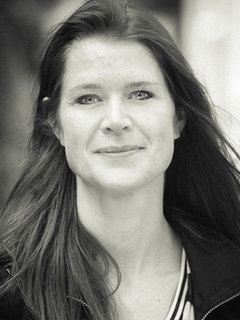 Pascale Price - Course production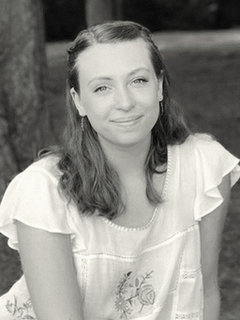 Julia Balm - Course production

assistant